Keith Richards and Rod Stewart to be best men at Ronnie Wood wedding
Rolling Stone wants fellow rockers at ceremony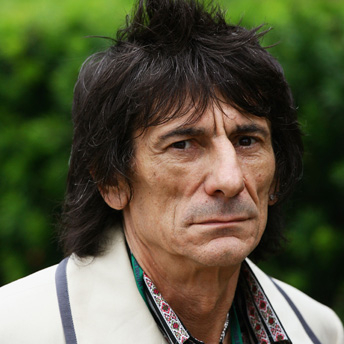 Rolling Stones Tickets
Ronnie Wood's upcoming marriage to girlfriend Sally Humphreys is set to be a star-studded event, with bandmate Keith Richards and fellow rocker Rod Stewart set to to be best men at the wedding.

Stewart and Richards are set to be two of three best men at the marriage, with one of his sons - Jesse, Tyrone or Jamie - set to take the third spot at the 2013 ceremony.

We wonder which is harder - picking a fellow Rolling Stone for the role, or one of his sons!

Wood and Humpreys have been dating for a little over six months, but after short-lived romances with a string of younger women, the pair are set to wed in the New Year.

The pair have been friends for nine years and Wood reportedly asked Humprey's parents for permission to marry before popping the question after the pair attended the London premiere of the Rolling Stones documentary, Crossfire Hurricane.

"Nothing is set in stone but Ronnie wants a New Year's Day wedding so they are aiming for those early days of next year depending on what is available," says a source, reports The Daily Record. "The couple are looking at central London registry offices.

"If they choose Marylebone registry office, they will follow in the footsteps of Paul McCartney, Ringo Starr and Liam Gallagher."
Wood and Humpreys have been friends for nine years - and dated for six months

News of Wood's proposal broke on 30 October 2012. Ronnie proposed after confirming the upcoming run of Rolling Stones concerts.

Ronnie Wood was married to his first wife, Krissy Findlay, from 1971 to 1978 and split from his second wife, Jo Wood, in 2008 after she discovered that he had a fling with a 24-year-old waitress.

A source told The Sun: "Ronnie and Sally have been friends a long time. He always had an eye for her but she was in a relationship.
"They've been inseparable for months and he decided to tie the knot again. Keith Richards has been laughing about it. He's sick of buying him wedding presents."

His stepson Jamie spoke out earlier this year about the couple, claiming that Sally is different.

He said, "Sally's not one of the bimbos he usually goes for. She's exactly what he needs. I don't think he can keep up with bimbos anymore."